OS15 - Fully Self Serve Dispenser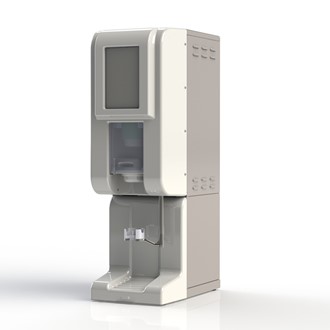 DataSheet
The OS15 is our flagship dispenser and fully self-serve, the OS15 will dispense premium frozen products onto cones or paper cups with ease, time after time with hands-free dispensing.
As with all One-Shot dispensers just pick your Smart-Pod product of choice from the freezer, place the Smart-Pod into the OS15 dispenser, select a cone or cup and simply press the touch screen start button, the rest is done automatically for you, a perfect premium ice cream without the hassle, without waste, and the mess.
At no time during dispensing do the internal parts of the dispenser come into contact with the ice cream, therefore eliminating the need to sanitise inside the dispenser.
Internal waste bin holding 30 empty pods or through the counter waste collection holding over 100 empty pods, all stored ready for recycling.
The OS15 is designed and manufactured in the UK to high specifications and with minimal maintenance in mind.
Back to equipment