OS17 Dispenser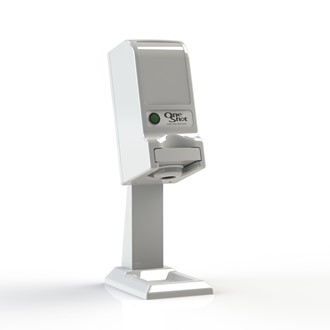 DataSheet
The OS17 dispenser is our latest simple but stylish entry-level ice cream and frozen desserts dispenser. Its sleek lines and simplicity make the OS17 stand out from the crowd, The One-Shot OS17 has minimal footprint but gives you maximum visual merchandising area, which is so important when retail counter space is at a premium.
As with the OS7, the OS17 can be fitted onto a counter stand, freezer support post or wall mounted if counter space is limited.
With versatility comes efficiency, like all One-Shot dispensers the OS17 is energy efficient and simply plugs into a standard 220v or 115v socket with no special wiring required, using energy only when dispensing, with a dispensing capacity of up to 200 portions per hour.
With no waste or sanitizing and costing less than a standard 100-watt light bulb to operate, with current energy costs that adds up to huge savings all year round.
Back to equipment